Tags
Related Posts
Share This
11 mars 2004. Madrid 192 victimes de l'islam à Atocha
l' ISLAM DE PAIX ? THE RELIGION OF PEACE  ? Madrid 11 mars 2004, En mémoire des 192 victimes de l'islam de paix!
L' ISLAM DOIT ÊTRE VAINCU ET INTERDIT COMME LE NAZISME, IDEOLOGIE TOTALITAIRE
On  attend quoi pour  agir ?
De ne plus être libres ?  Ou que le Pape François prenne la mesure de ce qu'est l'islam?
Philippe Boehler.
:::::::::::::::::::::::::::::::::::::::::::::::::::::::::::
source: www.thereligionofpeace.com

<table "="" width="100%">
TheReligionofPeace
TROP is a non-partisan, fact-based site which examines the ideological threat that Islam poses to human dignity and freedom.
<table "="" width="100%">
Jihad Report
Mar 03, 2018 –
Mar 09, 2018

Attacks
38
Killed
114
Injured
134
Suicide Blasts
6
Countries
11

Jihad Report
February, 2018

Attacks
166
Killed
932
Injured
928
Suicide Blasts
17
Countries
25
List of Attacks
It's far easier to act as if critics of Islam have a problem with Muslims as people than it is to accept the uncomfortable truth that Islam is different.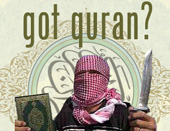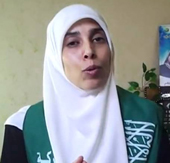 What can we learn about
Islam from this woman?
©2002 – 2018 Site developed by TheReligionofPeace.Com
All Rights Reserved
Any comments can be directed to the Editor.
About the Site